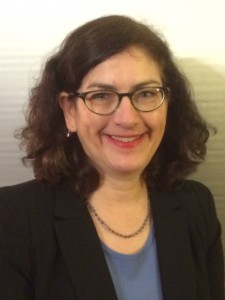 Sarah Bernstein has over 15 years' experience in prospect research and nonprofit database management gained in both the higher education and social service sectors. Her experience includes prospect research and strategy; database analysis, reporting, segmentation and list preparation; team management, mentoring and training; gift processing and financial reconciliation; writing procedures, solicitations and acknowledgements.
Sarah is a member of the Association for Prospect Researchers in Advancement, serves on the APRA Chapter Committee, and was the president of the APRA Wisconsin Chapter from 2010-14.  She has delivered presentations on prospect research for the AFP of Southeast Wisconsin and other local groups, and helped develop and lead workshops on prospect research presented in a collaboration between AFP and APRA Wisconsin. Sarah is also a member of AFP, AASP, and Local First Milwaukee.
Earlier in her career, Sarah worked in information technology for Fortune 500 companies and as a consultant. She is also a certified teacher and taught high school English for several years. Sarah has a B.A. in Film Studies and M.A. in Art History, both from UW-Milwaukee, and has completed post-graduate studies in English at UWM and Marquette University.